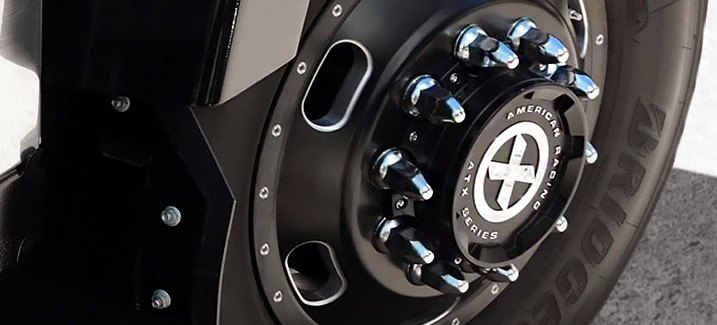 Whether you've got a single truck or a whole fleet to look after, upgrading to aluminum alloy wheels provides a number of benefits. If you've been noticing them on semis everywhere you turn, it's because almost half of truck owners today choose aluminum wheels - despite their higher cost.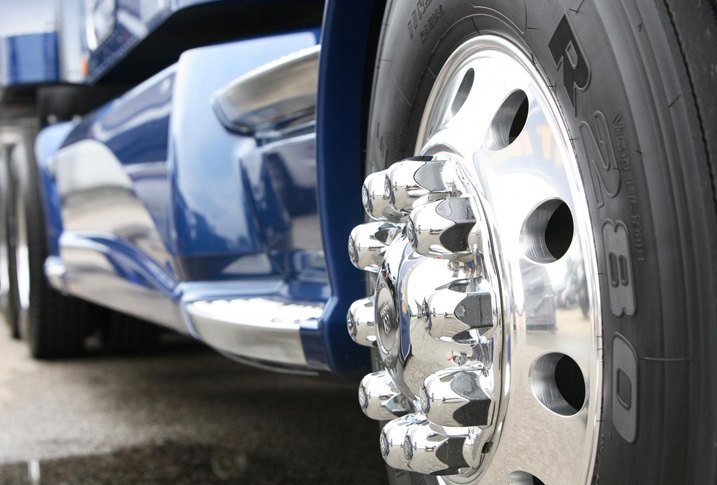 In this article, we'll look at why aluminum wheels make sense. We're not going to say the great-looking aluminum wheels we offer will make your truck handsomer to everyone, because that's a personal decision. But we can say for certain they will get the name on your door noticed by more people. As far as sizes go, we offer 22.5" and 24.5" diameter wheels that are a natural fit for most heavy hauling trucks, plus smaller sizes suited to heavy-duty pickups and lighter delivery vehicles.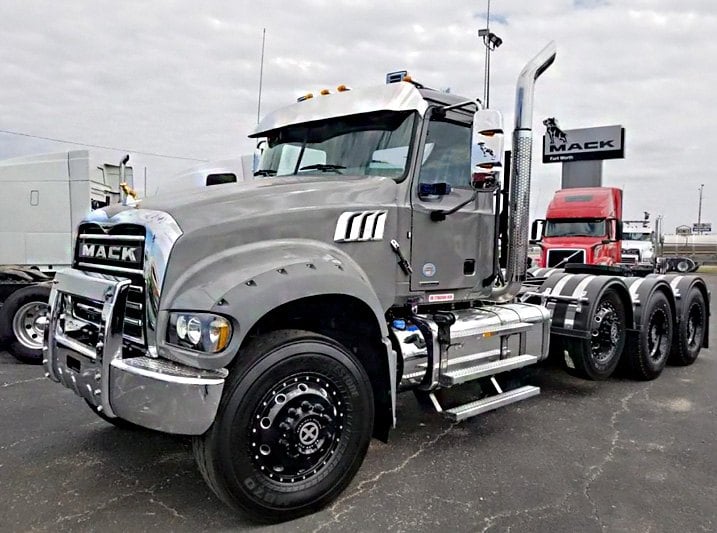 Visible Signs Your Old Wheels Need Replacement
We understand the decision to upgrade to new aluminum (or custom aluminum) wheels may be an emotional one. However, we must point out that if you discover any of the conditions mentioned below during a safety inspection, new wheels are an immediate need.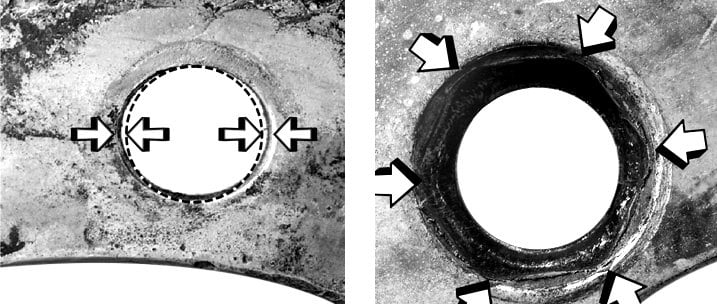 Like any vehicle component, wheels are subject to premature wear and failure when stressed past their limits - most frequently when supporting an excessively heavy load, especially one that shifts around frequently. Lug holes can become stretched into an elongated shape and stress cracks can develop around their edges. Overloaded wheels also reach high temperatures that sometimes char and degrade tire rubber.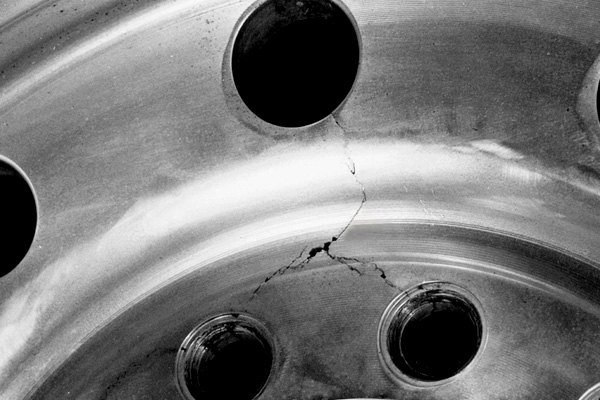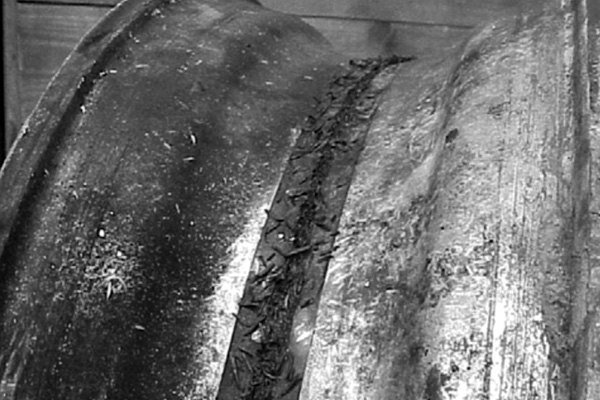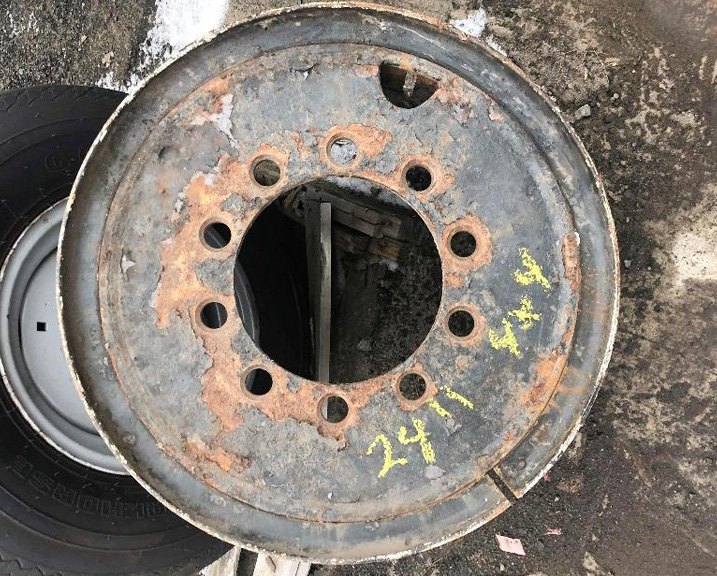 Overloaded wheels on heavy trucks also suffer wear along their outer lip edges (flanges) due to excessive rubbing from tire beads when a tire is too wide or too weighed down with frequently-shifting loads. As they wear, flange edges can even become sharpened and pitted enough to slice deeply into the tire should it be dismounted for any reason. Applications that see frequently shifting loads are liquid tanker haulers as well as trucks used in sanitation, logging, or mining.

If steel wheels used in salt road climates are not periodically refinished, corrosion and metal loss tend to set in around wheel lugs and hubs which support vehicle weight. Wheels that have become compromised in this fashion need to be replaced immediately because they are less capable of supporting normal load-carrying weight.
Benefits Of Aluminum Wheels
Ruling out extreme situations, the benefits of aluminum wheels on trucks are basically the same as they are for lightweight passenger cars. It's no accident aluminum wheels have become standard equipment on most car makes and models, save for low-cost base trim levels.

From an aesthetic point of view, aluminum wheels simply look good on trucks. This benefit should not be understated since wheels with a custom design tend to project an image of success. Custom wheels say you're good at what you do and care about your image on what many passersby consider utilitarian vehicles.
Did we mention drivers tend to like their looks and performance also? This can sometimes be a contributing factor when it comes to employee retention.
Lower Weight
For the 22.5" or 24.5" wheels built for heavy truck use, an aluminum wheel tends to weigh approximately 30 pounds less than an equivalent steel one, saving 300 pounds of weight on a typical 10-wheel tractor cab. Outfit a regularly-towed trailer similarly and you lose another 240 pounds.

While this weight savings won't affect mileage figures that much, it pays direct dividends if you're a bulk hauler and get paid by the amount of cargo you can carry. 300 or 540 pounds of extra cargo in the truck can help pay you back for the cost of the wheels. Long haul truckers that run at full gross vehicle weight will also benefit from these weight savings.
Ride Quality
Some long haul fleet operators have stated that the one-piece manufacturing of many aluminum wheels results in a round shape that's truer and better balanced on the road, which can lead to a smoother, less tiring ride.

Lighter aluminum wheels also reduce the amount of unsprung mass located below the suspension hardware - further improving ride quality since springs and shocks don't have to push back as much to keep tires in contact with the road.
Corrosion-Free Aluminum Requires Less Maintenance
Because of today's extremely corrosive road salts used in northern regions, aluminum wheels will always maintain their original thicknesses in all areas without being corrupted by metal-eating rust. With steel wheels, rust can gradually cause a loss of metal and paint from around the wheel mounting areas, leading to reduced wheel/hub mating consistency and strength.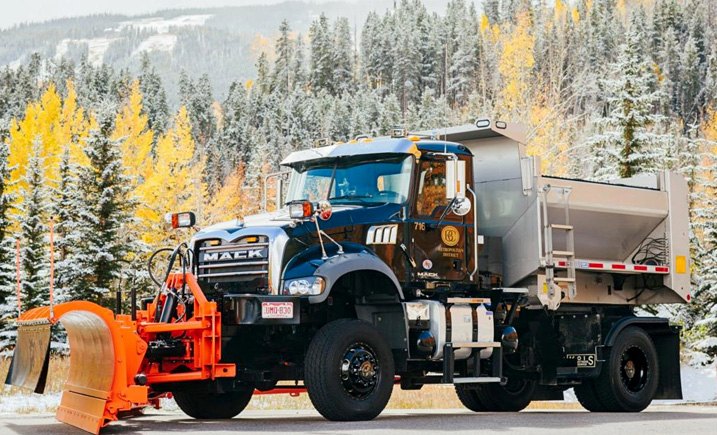 To keep polished aluminum wheels shining and looking their best, a thorough buffing is required periodically. It's a little more work than washing them, but gleaming aluminum wheels on a fleet can definitely have a positive effect on a trucking company's image. Or, you may even prefer the lower maintenance of custom aluminum wheels with a satin or gloss black finish.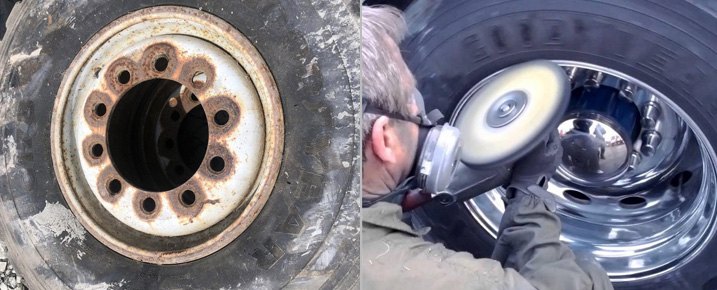 Steel wheels driven in salt road climates will require periodic repainting - a process that shouldn't be skipped because corrosion can eat away at stress points of the wheel such as lug nuts and hubs. When this happens, metal thickness and strength of those areas has literally been reduced, along with the truck's ability to carry weight safely.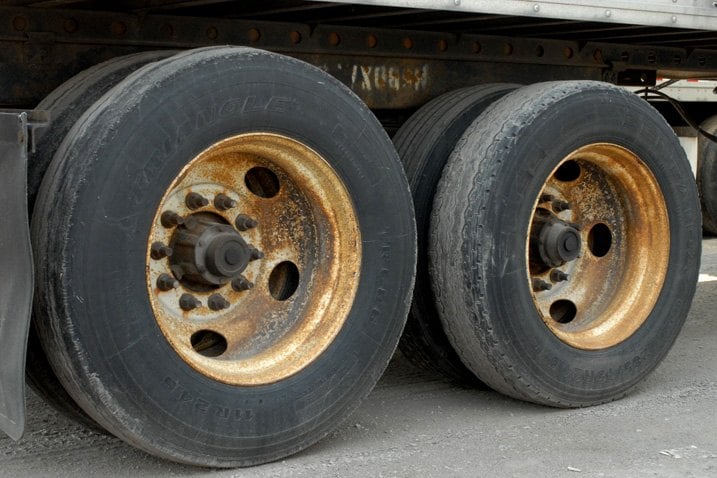 If steel wheels are more severely corroded, some maintenance guides specify removing tires before a thorough painting of all areas is done. Add up monetary costs and loss of road time involved with this kind of maintenance, and aluminum ones become cost effective.
Trade-In Values Are Higher
Some experts in the trucking field feel that in addition to other benefits, aluminum wheels increase a truck's resale value enough to cover up to half of the extra upfront purchase cost. They point to market research showing semi cabs equipped with aluminum wheels typically bring $1,000 to $1,500 more at trade-in time.

Considering aluminum wheels cost approximately $200 more per wheel ($2,000 for a 10-wheel cab) than steel ones, that's a pretty good payback for any single truck feature. Selling a truck equipped with alloy wheels on the used market will likely be easier and quicker since so many people in the business appreciate their value.

Semi Truck Size Wheels We Offer

In the Product Options field of each wheel we offer, you'll see details such as wheel offset, hub size the center hole is designed to fit over, backspace measurements, and load rating per wheel. In the event there is more than one choice available for wheel offset, multiple product choices will be presented.

22.5-Inch Diameter Wheels
We've got 22.5" diameter wheels in three different widths for different types of trucks. Starting with 8.25" wheel widths, we've got the American Racing ATX Indy 22.5x8.25 Alloy Wheel (choose polished alloy or black finish), American Racing ATX Roulette 22.5x8.25 Alloy Wheel (polished alloy or black), and American Racing ATX Octane 22.5x8.25 Alloy Wheel (polished or black).
Moving up to 9" wheel width, you'll find American Racing ATX's 22.5x9 Baja Alloy Wheel in polished or gloss black form. And if your needs dictate a 12.25" width, there's the American Racing ATX heavy-duty 22.5x12.25 Baja Gloss Black with Milled Accents Alloy Wheel.
24.5-Inch Diameter Wheels
24.5" diameter aluminum wheels in our selection all reflect the commonly used width of 8.25". From American Racing ATX, we present the Baja 24.5x8.25 Aluminum Wheel (choose polished or black), Indy 24.5x8.25 Aluminum Wheel (polished or black), Octane 24.5 x 8.25 Aluminum Wheel (polished or black), and Roulette 24.5x8.25 Aluminum Wheel (polished or black).
Smaller Aluminum Truck Wheels We Offer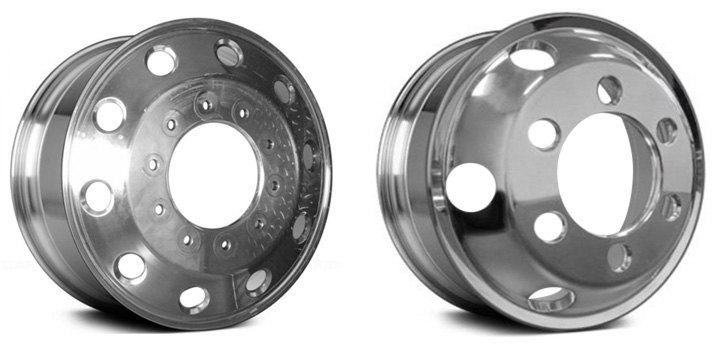 If you're interested in smaller wheels, we've got a few to choose from starting with the ZXLY 6-lug 16"x6" Flat-spoke Polished Aluminum Factory Wheel. Moving up to 19.5" diameter sizes, we've got a great value with Replace 19.5"x6" 10 Round-Hole Polished Alloy Factory Wheels that are remanufactured to new condition.

For select Dodge Ram 4500 and 5500 trucks, we've got Perfection Wheel OE style 19.5" x 6" Polished Alloy Factory Wheels. We've also got OE style 8-lug 19.5"x6.75" wheels for 1988-98 Ford F-53 Mobile Homes as well as 19.5" sizes in 6.75" and 7.5" widths for 1990s-2008 Chevy Kodiak/GMC Topkick work trucks.

This concludes our look at aluminum wheels for trucks. Note that in our Wheels & Tires main section, we offer more than just replacement wheels. You'll also find truck tires, tire chains, TPMS sensors, tire repair & service tools, and more.
We also encourage you to check through other sections of our website where you'll find great products such as interior accessories, exterior accessories, backup cameras, seat-top mini organizer desks, lights & bulbs, mechanical repair parts, audio electronics, and more! If you have questions about anything on our website, we'll be happy to help - we're on the phones and available for you seven days a week!